Anthony's Landscaping is the leading full service landscaping design, construction, and lawn maintenance company located in South Orange, New Jersey, predominately serving the local towns of South Orange, Maplewood, Short Hills, Millburn, and other surrounding areas.



Anthony Molinaro, sole proprietor, founded the company over 30 years ago, and continues to be the owner/operator and chief landscape designer for the company.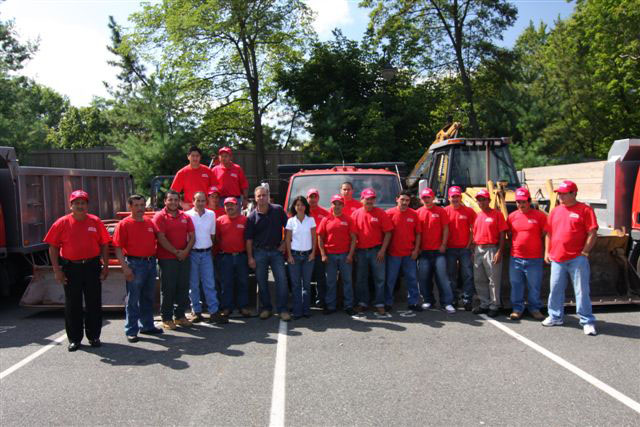 Anthony is a native of the Maplewood/South Orange area, and is a graduate of Columbia High School (Maplewood). He annually attends continuing education courses at Rutgers University (Cook College), and holds certificates in turf care management, drainage and landscape design, to name a few. Being a native and resident of the area, he has an edge in knowing the soil composition and terrain characteristics that are particular to this area. This is critical in identifying the needs of each property to maintain optimal health and vigor of turf areas, healthy growth of plant material, proper installation of hardscapes, drainage, and other landscape construction considerations.

Anthony is extremely knowledgeable in selecting plant material that grows best in these areas and takes into consideration environmental factors such as the inherent deer population.

His knowledge, experience and expertise can be seen throughout the area. He assesses the needs of each and every property--from drainage, to grading, to hardscape, and design. He is completely involved in all aspects of the business.

By contracting with Anthony and his team of professionals, Anthony's Landscaping will provide you with solutions to optimize your property both structurally and visually.

We are a "one stop shop" for the scope of your project. From inception to completion we address such issues as electrical, plumbing, drainage, waterproofing, etc. as it relates to your landscaping project.

Contact us for a complimentary estimate, or call us at (973) 763-6566.