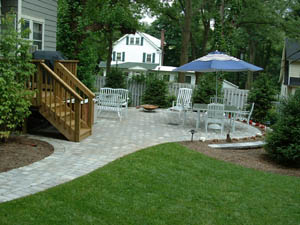 We can provide you with an outdoor environment that is an extension of your indoor home environment that is both functional and aesthetically pleasing for your enjoyment.

We will consult with you, create a plan, and then implement the plan designed to your specifications.

We use precision when customizing all of our planting and hardscape designs.

Let us create a distinctive look for you with understated elegance by incorporating your present landscape with new designs. We will provide you with solutions to optimize your property both structurally and visually.

We are a "one stop shop" for the scope of your project. From inception to completion we address such issues as electrical, plumbing, drainage, waterproofing, etc. as it relates to your landscaping project.

We use only quality materials for all of our installations and are fully insured.

Contact us for a complimentary estimate, or call us at (973) 763-6566.


Please visit our photo gallery for a wide selection of landscaping ideas and design options.