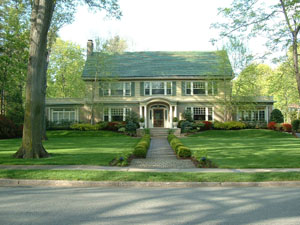 From a maintenance perspective we will provide you with a "cut above the rest" by ensuring a completely manicured lawn, meticulously pruned plant material, and healthy turf areas.

We offer Spring and Fall Clean Up services, weekly lawn care maintenance, a turf care program, shrub/small tree pruning, mulching, and aerating and seeding.

We employ a trained, experienced workforce that utilizes the latest updated equipment to provide you with consistent, accurate, and professional grounds maintenance services.

A landscape maintenance proposal is prepared especially for you outlining all of our maintenance services with associated charges specific to your property.

Contact us for a complimentary estimate, or call us at (973) 763-6566.


Please visit our photo gallery for a wide selection of landscaping ideas and design options.